Hi all! Is it really March already? Have I really ONLY posted 4 times this year? What??? YIKES!!!! Let's see if I can make up for some lost time!
I've spent the last few nights playing with different backgrounds using the newly released Split Chevron Stencil. Here I sponged on a diagonal using Sauna, Mandarin Spice, Peppermint Scrub and Royal Treatment inks. I actually started with a 4 x 5 1/4" piece of white card stock, however once I moved though all of the colors and tried to repeat the pattern, the Royal Treatment and Sauna created a color similar to...I hate to say it...baby poop! So, I cut that right off ;)
It's all about being flexible in your design.
Next I flicked a bit of water on the sponged piece and removed the droplets with a dry cloth. I placed the Split Chevron stencil over the sponged and splattered background and added white embossing paste. Eek, I love how it turned out.
I added a Midnight strip of card stock to the background and added it to a white card base with foam tape. For contrast and a big POP, I stamped the Zen Feathers in Midnight ink and added them with foam tape as well. I finished by stamping the sentiment right to the card base.
I'll be back on Monday with another way to use the Split Chevron stencil!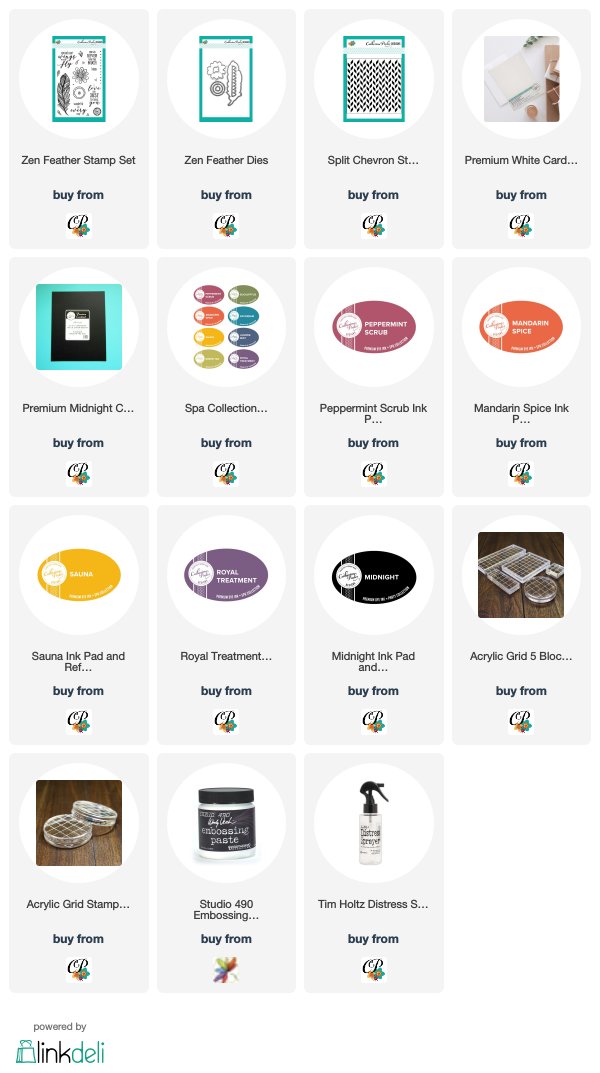 Save
Save